TransAtlantic Club Orchestra
- TACO -
A new band between the continents Europe and Latin America fusioning different styles of local music as cumbia and folclore with electronic elements. Cumbia/HipHop & Global Electronic Beats!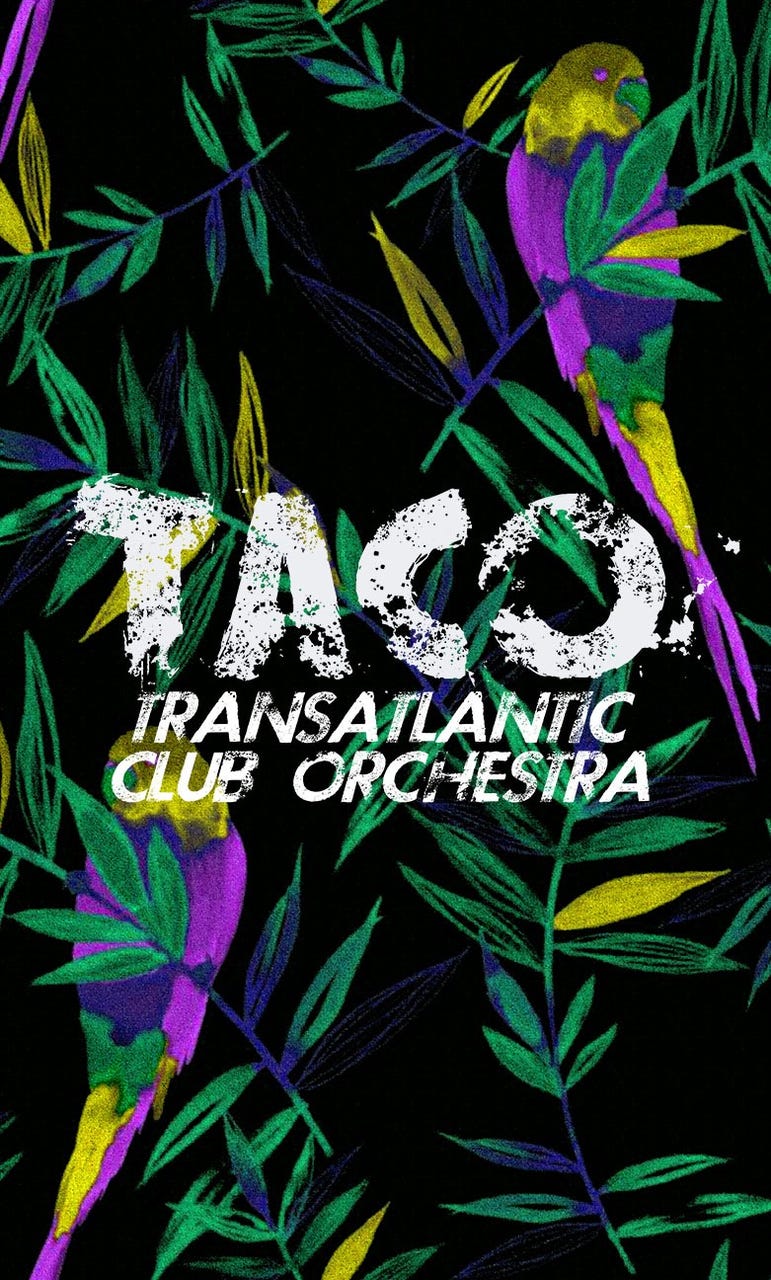 Inhalte von Spotify werden aufgrund deiner aktuellen Cookie-Einstellungen nicht angezeigt. Klicke auf "Anzeigen", um den Cookie-Richtlinien von Spotify zuzustimmen und den Inhalt anzusehen. Mehr dazu erfährst du in der Spotify Datenschutzerklärung. Du kannst der Nutzung dieser Cookies jederzeit über deine eigenen Cookie-Einstellungen widersprechen.
Anzeigen
Listen to TACO
Check out our two first singles on Spotify!
BOOKING
For booking requests, please contact our booking agency:
- Patchanka Booking -
Mobile: +49 (0)176 95647135
Office: +49(0)30 80926259
patchanka-booking@web.de
For press requests and more information please send us a message below